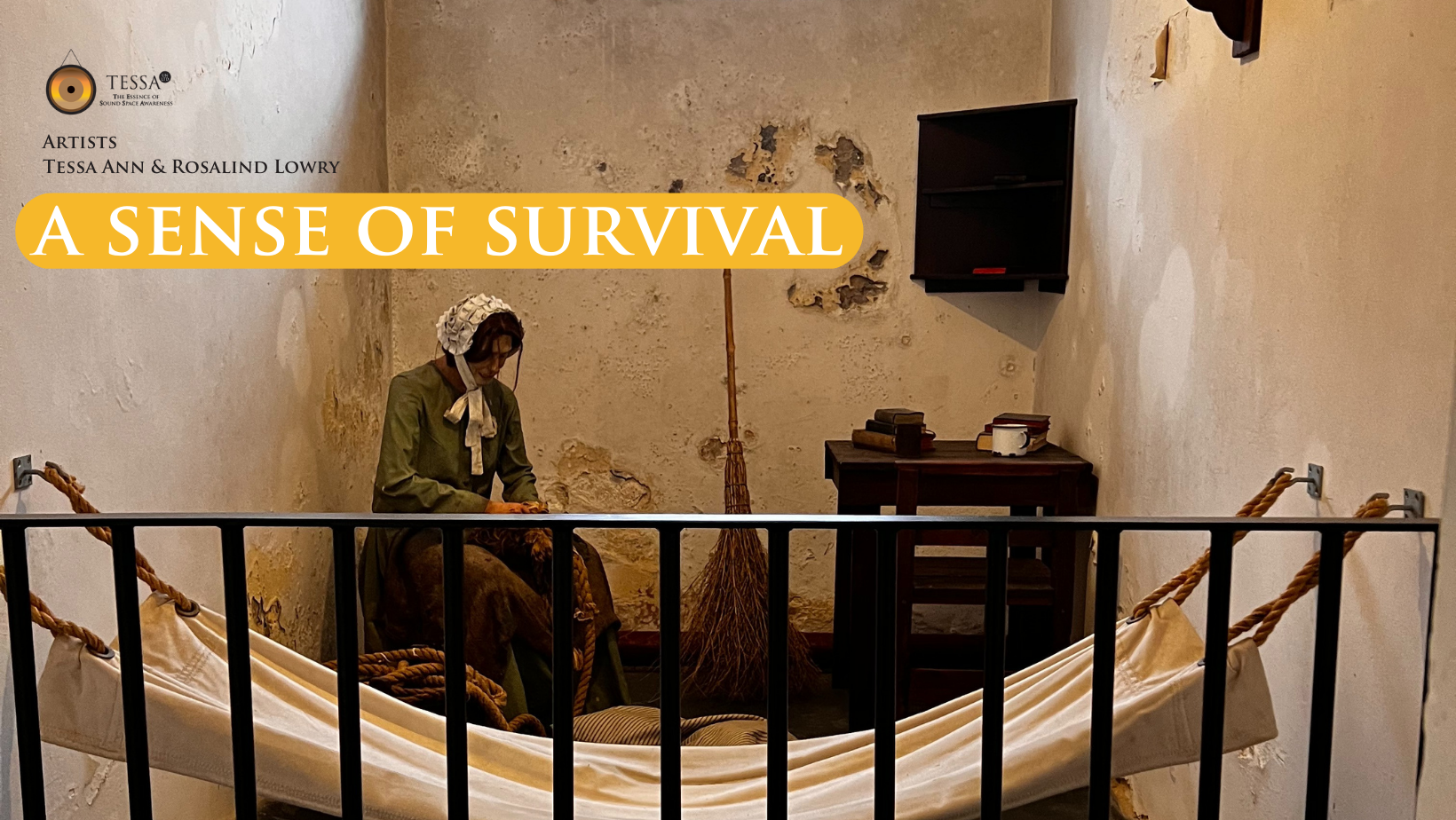 Sense of Survival – Imagine Festival
13
13 people viewed this event.
A Sense of Survival — an installation of sound and sculpture 
Working in collaboration, the artists Tessa Ann and Rosalind Lowry have researched historical and social records of Crumlin Road Gaol to create this new site specific work.
A Sense of Survival responds to the gaol environment and particularly to certain sections of inmates. Using sound and visual art the work refers to how the inmates responded to the fabric of the prison through their senses. The installation refers to the role of women in the gaol and their treatment.
Created as a tribute to the resilience of women and children in the prison system and the types of punishment given, the work also focuses on the soundscape of this prison system and the ability to survive using the senses to navigate the environment through auditory cues.
A Sense of Survival is running as part of the visitor experience tours.
Please click here to book tickets directly at crumlinroadgaol.com
Free Access Event Available – Saturday 25 March
There is a free access afternoon for anyone who wants to see the installation free of charge without having to pay for the full prison tour on Saturday 25th March from 1.00pm to 3.00pm
Visitors should visit at reception and will be directed to the installation. There is no need to register. Just turn up.
date & time
20th-26th March
10.30am–3.00pm
location
Crumlin Road Gaol Visitor Attraction & Conference Centre
admission
£12/£12.50
concessions available