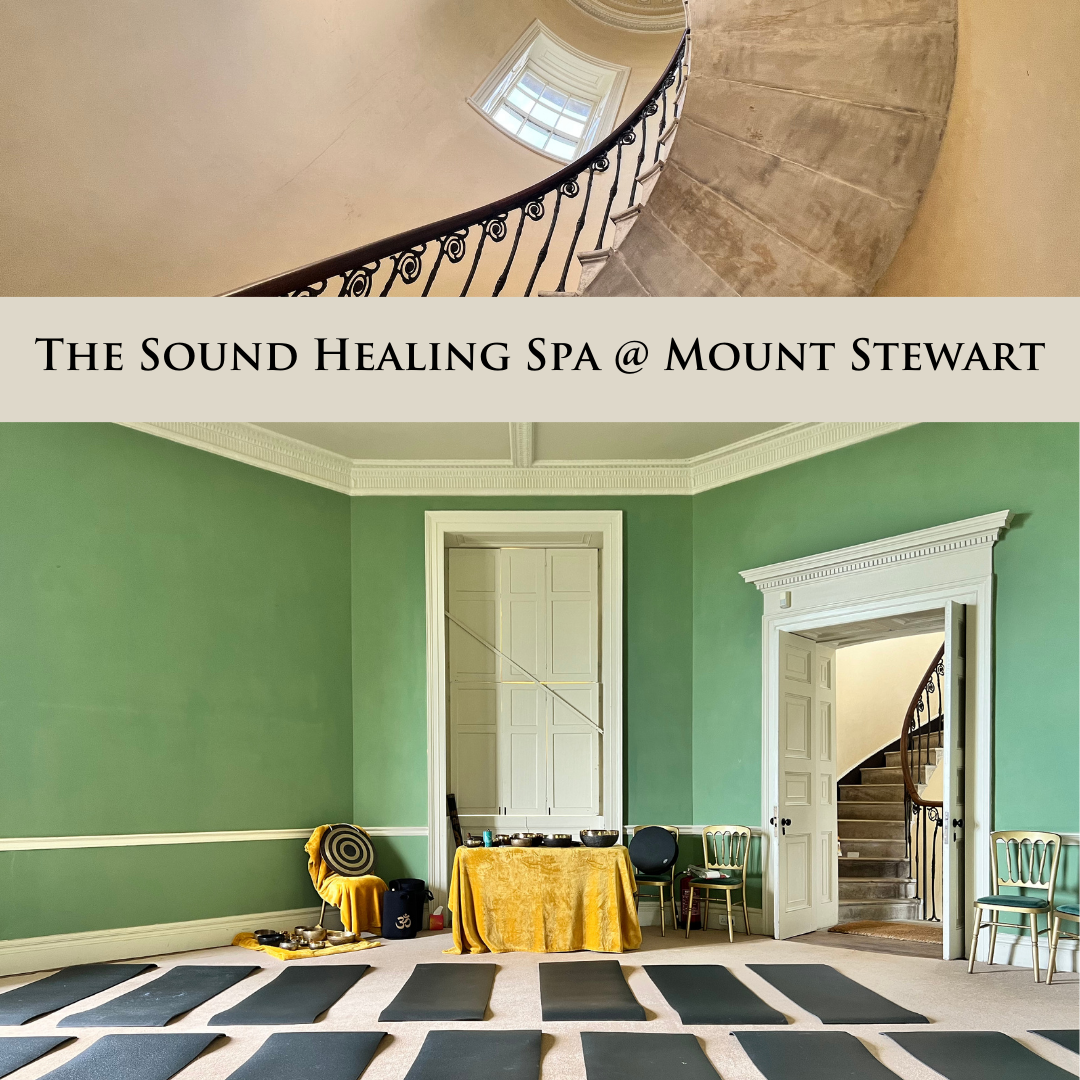 Temple of the Winds – Winter Solstice – Sound Healing Spa Retreat Experience and Workshop – FULLY BOOKED
247
247 people viewed this event.
Join Tessa Ann from The Sound Healing Spa for this 3-hour Winter Solstice retreat and workshop. The Winter Solstice is a time when we begin to welcome in the light.
Even though this celebration marks the change of season into winter, it also marks the point at which the days begin to become longer. Knowing this helps the mind and the body to feel good.
During this experience you will be immersed in the magical energy of Mount Stewart's Temple of the Winds as Tessa delivers a beautiful sound healing retreat experience to include a light lunch supplied by Mount Stewart.
You will also have the opportunity to learn a bit about therapeutic effects of sound and we will explore how you may use the warmth of sound to support you during the winter season.
The Temple of the Winds is a stunning neo-classical building located in Mount Stewart's historic demesne, boasting breath-taking views of Strangford Lough.
What happens during a sound healing experience? During the sound healing experience Tessa will play a range of therapeutic sound instruments including Tibetan and crystal singing bowls for deep relaxation, the drum for grounding, percussion instruments such as shakers and rain sticks to waken up the body at the end of the session.
After a sound healing experience individuals often describe their experience as one of feeling bathed in sound, or a feeling of sound washing over them. All that is expected from you, is that you come along to relax and enjoy the experience.